Rise of Nation PC Game Details
Rise of Nations is a real-time strategy computer game, developed by Big Huge Games and published by Microsoft on May 20, 2003. The development of the game was led by veteran Brian Reynolds, of Civilization II and Sid Meier's Alpha Centauri. Concepts taken from turn-based strategy games have been added into the game—including territories and attrition warfare. Rise of Nations features 18 civilizations, playable through 8 ages of world history.
On April 28, 2004, Big Huge Games released Rise of Nations: Thrones and Patriots, an expansion pack. Later that year, a Gold edition of Rise of Nations was released, which included both the original and the expansion.
In May 2006, Big Huge Games released Rise of Nations: Rise of Legends, a stand alone title in the series. It is a fantasy type game that does not require the original Rise of Nations to play. It is different in many ways to the original, with no shared units or nations.
Rise of Nations PC Cheats
Note:-
While playing the game, press [Enter], then type one of the following codes to enable the corresponding cheat function
Adjust Damage To Object
cheat damage (damage(o[,who]|select)[+|-]damage )

Change Game Explore Config
cheat explore (explore[normal|explored|all])

Creates A Lot Of Machine Guns Around Every Human Capital
cheat safe

Defeat Nation
cheat defeat (who)

Display Achievements
cheat achieve

Drop A Nuke At Mouse Position
cheat nuke

Drop a Wild Bird at Mouse
cheat bird

Finishes Selected Building(S) Or Next Item In Queue
cheat finish (finish)

Force Alliance With Nation
cheat ally (who)

Force Encounter With Nation
cheat meet (who)
Force Encounter-Off With Nation
cheat unmeet (who)
Force Peace With Nation
cheat peace (who)
Force War With Nation
cheat war (who)
Give/Take Away Resources
cheat resource (resource[who][goodtype|all][+/-][amount])
Insert Unit Or Building At Mouse Location
cheat add (add[#]typename[who=RED][x,y])
Insert Unit Or Building At Mouse Location
cheat insert (insert[#]typename[who=RED][x,y])
Kill Object Or All Selected
cheat die (die[o[,who]|select])
Move To Certain Age
cheat age ([age]who)
Packs The Currently Selected Unit(S), If They Are Packing Units
cheat pack
Pause Game
cheat pause (0-1)
Sets All Players To Human
cheat sandbox
Sets Difficulty
cheat diff (0-5)
Sets the AI
cheat ai (on/off/debug)
Show Combat Ranges
cheat ranges (1|0)
Show Or Change Age
cheat age (age[age][who])
Show Or Change All Library Tech Levels For Nation
cheat library (library[level][who])
Show Or Change Civic Level For Nation
cheat civic (civic[level][who])
Show Or Change Commerce Level For Nation
cheat commerce (commerce[level][who])
Show Or Change Military
cheat military (military[level][who])
Show Or Change Military Level For Nation
cheat military (military[level][who])
Show Or Change Science Level For Nation
cheat science (science[level][who])
Show Or Change Technology
cheat tech (who)[tech|all](on/off)
Toggle Bounding Box Mode
cheat bbox (1|0)
Toggle Reveal Map
cheat reveal (reveal[1|0])
Turn Off Computer Control
cheat human (who)
Turn On Computer Control
cheat computer (who)
Victory For Nation
cheat victory (who)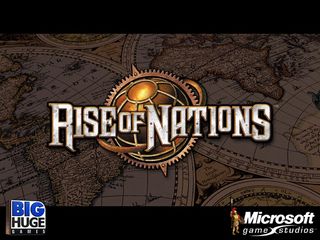 More Cheats
When playing Quick Battle or Campaign, hit Enter to bring up the chat and type this: cheat keys on. Press Enter and hit the following keys for the desired effect:
Alt+F5 - +1000 to each resource (hold to increase)
Alt+F9 - Speeds the creation of select buildings