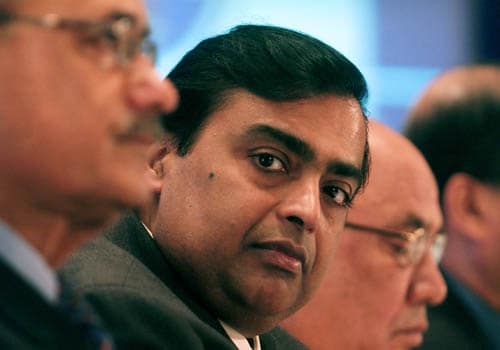 1:-

Mukesh D. Ambani

is the chairman and managing director of Reliance Industries Ltd. He has topped the Forbes list of richest Indians. Net worth estimated at $29 billion. He is a chemical engineer from University Institute of Chemical Technology (earlier University Department of Chemical Technology), University of Mumbai (earlier University of Bombay). He has pursued MBA from Stanford University, USA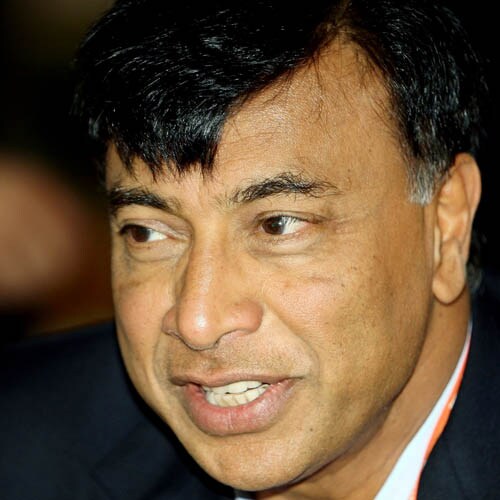 2:-

Mittal

is the chairman and CEO of ArcelorMittal. Net worth: $28.7 billion. ArcelorMittal is the world's number one steel company, with presence in more than 60 countries.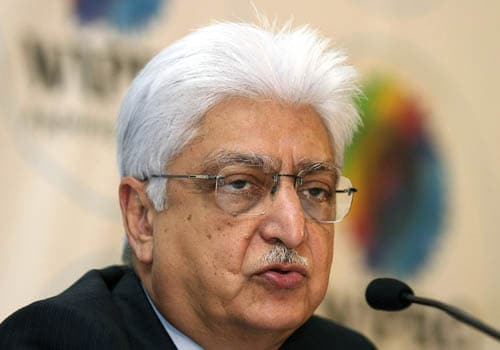 3:-

Azim Premji

is the chairman of Wipro. Net worth estimated at $17 billion. Premji completed his initial education at St. Mary's School in Mumbai. He was pursuing his studies in electrical engineering from Stanford University, California, USA at the age of 21 when he was forced to drop out and take over the family business due to the sudden death of his father in 1966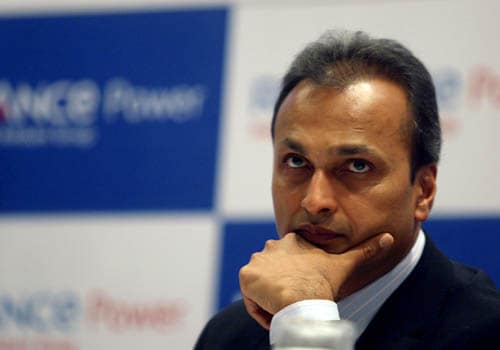 4:-

Anil Ambani

is the chairman of Reliance ADA Group.Net worth estimated at $13.7 billion. He is an MBA from the Wharton School of the University of Pennsylvania.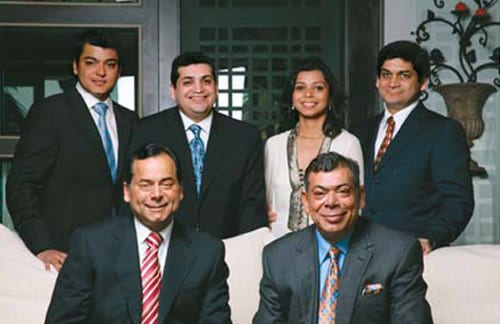 5:-

Shashi Ruia is the chairman of Essar Group and Ravi Ruia

is the vice chairman of Essar Group. Net worth estimated at $13 billion. Essar's promoters: Sitting: Shashi Ruia, (r) Ravi Ruia, (l) Standing: (l) to (r): Rewant Ruia, Anshuman Ruia, Smiti Kanodia and Prashant Ruia. The Essar Group is a diversified business corporation with a balanced portfolio of assets in the manufacturing and services sectors of steel, energy, power, communications, shipping ports & logistics, and projects
6:-

Savitri Jindal

is the chairperson of Jindal Steel. Net worth estimated at $12.2 billion. She is the wife of late OP Jindal. She took over the chairmanship of the company in 2005 after her husband died in a copter crash. Jindal Organization, set up in 1970 by the OP Jindal, has grown from an indigenous single-unit steel plant in Hisar, Haryana.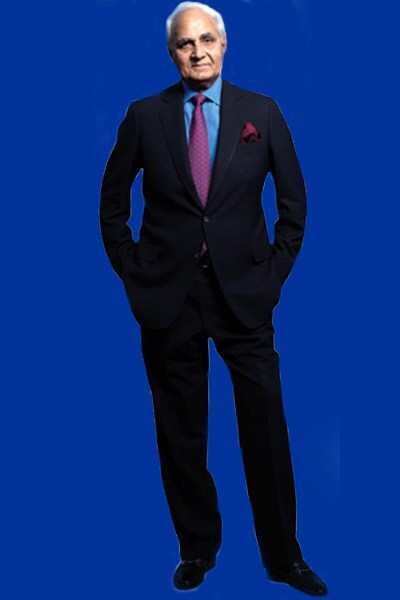 7:-

KP Singh

is the chairman and

CEO of DLF

Universal.Net worth estimated at $9 billion. The DLF Group was founded in 1946. They developed some of the first residential colonies in Delhi such as Krishna Nagar in East Delhi, which was completed in 1949. Since then, they have been responsible for the development of many of Delhi's other well known urban colonies, including South Extension, Greater Kailash, Kailash Colony and Hauz Khas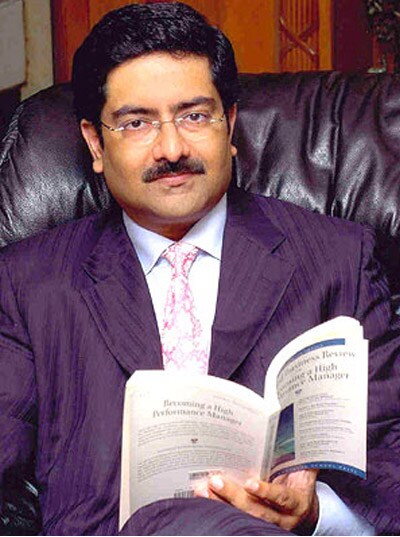 8:-

Kumar Birla

is the chairman of the Aditya Birla Group.Net worth estimated at $7.9 billion. A $29.2 billion corporation, the Aditya Birla Group operates in 25 countries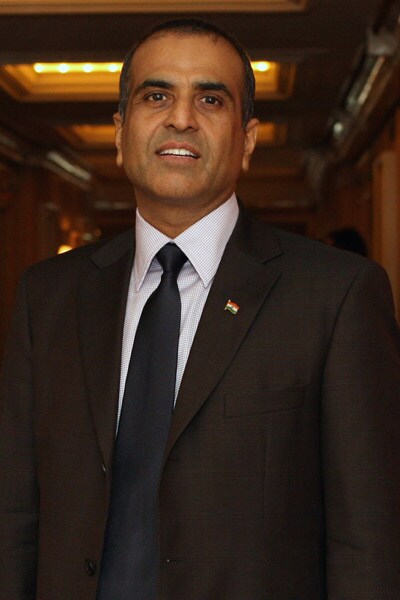 9:-

Sunil Mittal is the chairman and CEO of Bharti Airtel

.Net worth estimated at $7.8 billion. Bharti Enterprises is one of India's leading business groups with interests in telecom, retail, manufacturing, agri business and financial services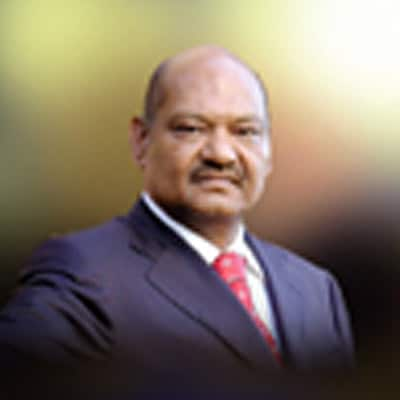 10:-

Anil Agarwal is the chairman of Vedanta Resources

.Net worth estimated at $6.4 billion. Vedanta Resources is a London-based FTSE 100 metals and mining group with interests in aluminium, copper, zinc and lead and with operations in India, Zambia and Australia.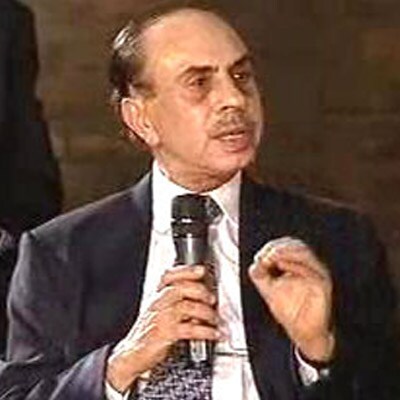 11:-

Adi Godrej is the chairman of Godrej Group

. Net worth estimated at $5.2 billion. The group has varied interests, from engineering to personal care products.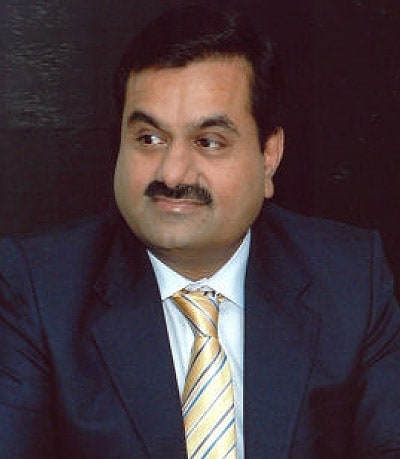 12:-

Gautam Adani is the chairman of Adani Group

. Net worth estimated at $4.8 billion. Its flagship company Adani Enterprises (formerly known as Adani Exports Ltd.), was established by Mr. Gautam S Adani in 1988 as a partnership firm with a seed capital of Rs 5 lakh.
13:-

Dilip Shanghvi is the chairman and managing director of Sun Pharma

. Net worth estimated at $4.6 billion. He founded the company as a startup with just five products in 1983. Since then it has crossed several milestones to emerge as a leading pharma company in India.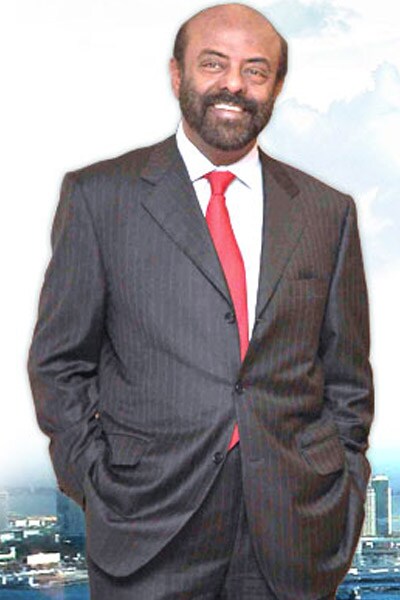 14:-

Shiv Nadar is the chairman of HCL Technologies

, and founder of HCL. Net worth estimated at $4.2 billion. At a time when India had a total of 250 computers, Shiv Nadar led a young team which passionately believed in and bet on the growth of the IT industry. That vision in 1976 has resulted three decades later in a $5 billion global technology enterprise today.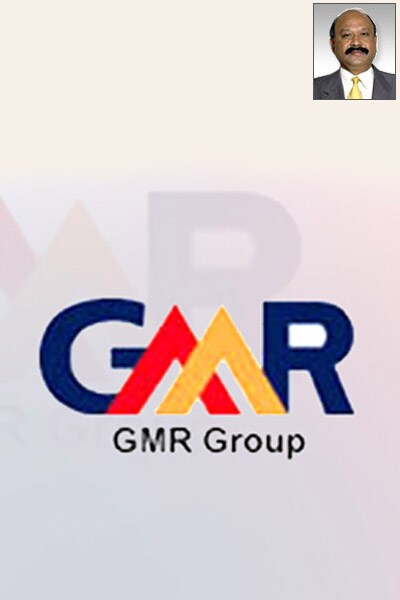 15:-

GM Rao is the founder chairman of GMR Group

. Net worth estimated at $3.2 billion. GMR Group has interests in airports, energy, highways and urban infrastructure. Employing the Public Private Partnership model, the group has successfully implemented several infrastructure projects in India.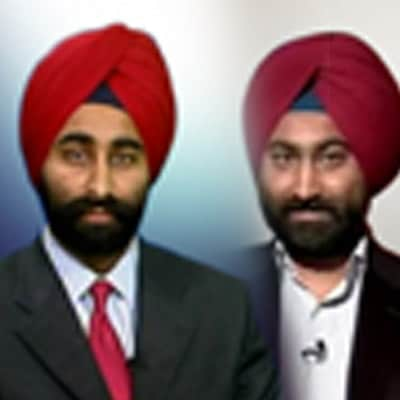 16:-

Malvinder Mohan Singh(left)is group chairman of Religare and Fortis Healthcare.

Prior to this, Malvinder was the chairman, managing director and CEO of Ranbaxy Laboratories. Shivinder Mohan Singh is the managing director of Fortis Healthcare and Escorts Heart Institute & Research Centre. Net worth of the brothers estimated at $3.2 billion.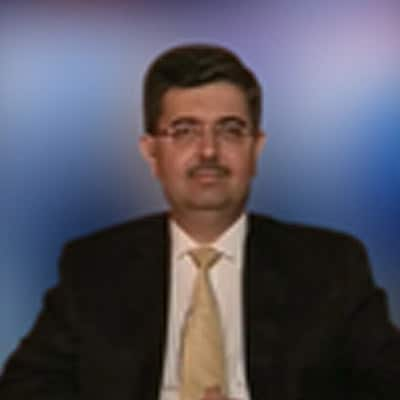 17:-

Uday Kotak, is the executive vice chairman & managing director of Kotak Mahindra Bank

. Net worth estimated at $3 billion. Kotak Mahindra is one of India's leading financial organizations, offering a wide range of financial services, from commercial banking, stock broking, mutual funds, life insurance, to investment banking.
18:-

Kalanithi Maran (left) is the chairman and managing director of Sun TV Network.

Net worth estimated at $2.9 billion. Sun TV Network had its humble beginnings in 'Poomalai' - a monthly video magazine. Today, it is one of India's largest television networks, with twenty TV channels and forty-six FM radio stations.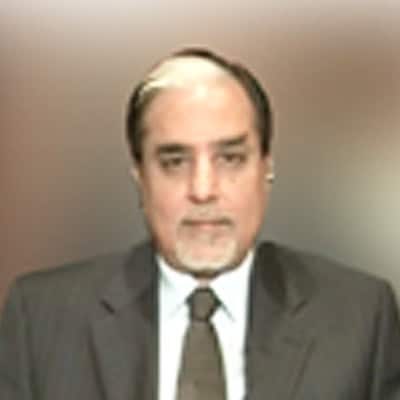 19:-

Subhash Chandra is the promoter of Essel Group.Net worth estimated at $2.8 billion. His businesses include television networks and film entertainment, cable systems, satellite communications, theme parks, flexible packaging, family entertainment centers and online gaming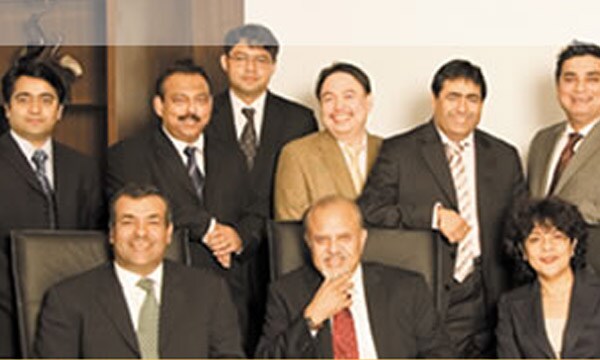 20:-

Micky Jagtiani,(sitting in centre)chairman of Landmark Group.

Net worth estimated at $2.8 billion. The Landmark Group, founded in 1973 with a single store in Bahrain, has grown into one of the largest retail conglomerates in the Middle East and is expanding rapidly in India. It currently operates over 900 stores. In addition to its retail sector, the group has also diversified into leisure, food, hotels and electronics